Experience Unparalleled
Comfort & Luxury
Spend the day swimming, luxuriating in the spa, enjoying one of our specially curated island experiences or learning a new skill at your Daily How To or Learn To lessons.
After a fun filled day, retreat to the comfort of your private sanctuary where uninterrupted relaxation and endless ocean views await. Enjoy an unparalleled experience unlike any other - designed around a modern definition of luxury that focuses on the precious elements of time, space, choice and experiences.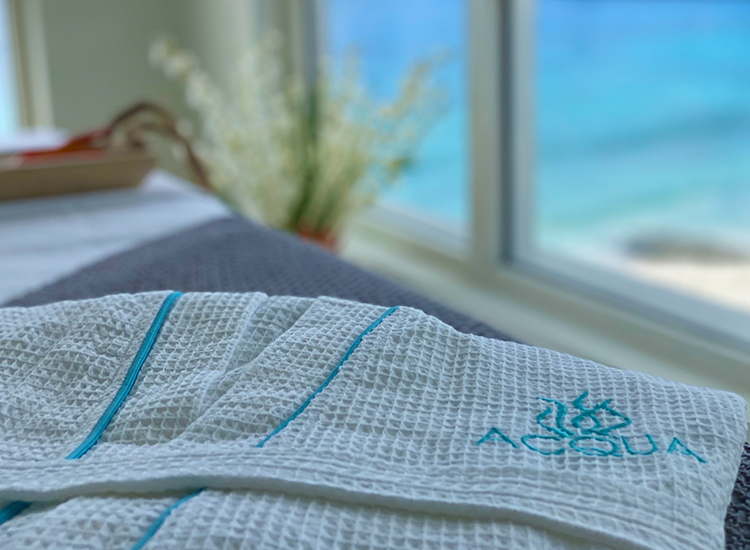 Acqua Spa
Immerse your senses in this fabulous Spa. Where all treatments have been curated around the theme of 'wellness through water'. You will feel relaxed, refreshed and rejuvenated. We highly recommend the one of a kind in Barbados Hammam Experience.
Full range of treatments available now in our dedicated Spa Suite.
Watersports
Led by our very own Barbados Olympian O'Neal Marshall you have a full suite of non-motorised watersports available to you. From boogie boards to hobie-cats which available on site at O2 or at our sister hotel Sea Breeze Beach House (weather dependent).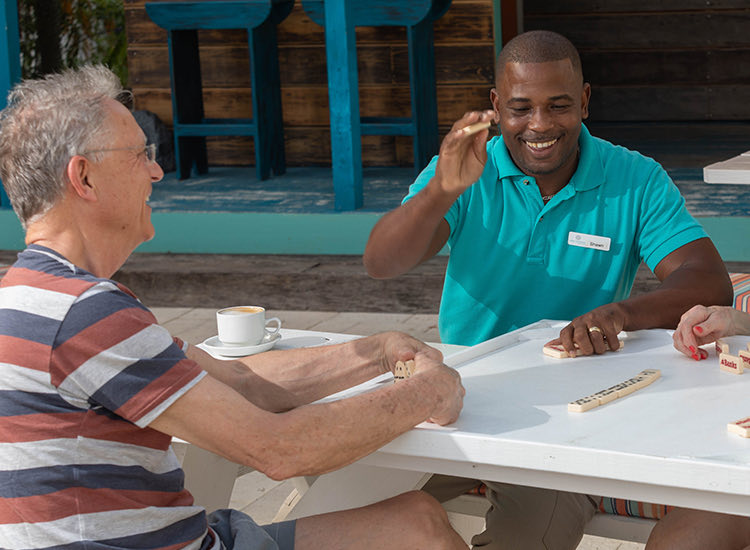 'How To' Experiences
Take 30 mins out of your day and learn a new skill, whether it is playing dominos' like a local, creating exciting holiday snaps with your phone or making the best Rum Punch, our guest services team will make these fun and exciting that all ages will enjoy!
'Learn To' Lessons
If you've always wanted to learn to play golf, dance salsa, windsurf or just create some exciting culinary dishes These masterclasses may well be the beginning of a new hobby and we'd be happy to arrange these for you from our list of local experts. Why not book a concierge Collection Suite and have a masterclass included as complimentary*.
*Supplement payable for other room types
Oasis Lounge
Relax in our charming and comfortable Lounge where you can catch up on your email or take a look at the news, borrow a library book or just take a moment to relax and enjoy your time in our island paradise.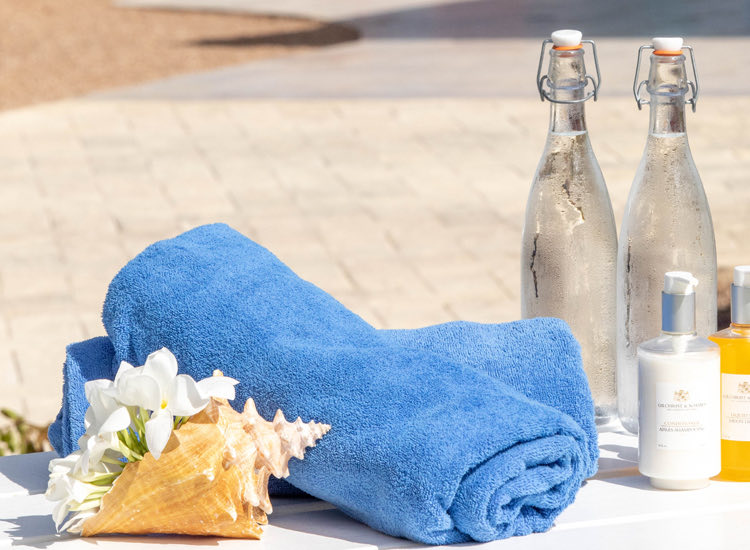 All Inclusive Til Departure
Enjoy all of your all inclusive benefits and access to all dining outlets until you depart for the airport. Although you may have to check out of your room we're happy to provide access to a hospitality suite to ensure that you can maximise your time with us.
Fast Track Service
Take less time to clear the airport arrival process and begin holiday faster with our fast track service. Receive personalized meet & greet at arrival hall, fast track the line to health officials checkpoint for PCR result validation and vaccination certificates. Move quickly through Immigration and customs and be escorted to baggage claim and your local representative or awaiting transportation. Email our team at guestservices@o2beachclubbarbados.com to book this service.
Luxury All-Inclusive, Redefined:
Limitless access to a variety of gourmet dining options
Unlimited premium international and domestic spirits
Pool and beach wait service
Complimentary suite to beach Wi-Fi
Complimentary non-motorized watersports
Daily "How-To" classes and Learn-To lessons*
Complimentary shuttle to Sea Breeze Beach House
Limitless access to dining at Sea Breeze Beach House*
Full activities program
Wedding and group specialists
Direct beach access
Fully equipped fitness center
Room Service
Full-service luxury spa treatments
Concierge service
Meeting room facilities
*Applicable to luxury and concierge collections only