About Ocean Hotels
Experience Ocean Hotels' Barbados Resorts
Ocean Hotels Group is a Barbadian family-owned company with properties located on the island's South Coast. Service and quality are at the heart of Ocean Hotels Group, where true Bajan hospitality shines through in all aspects of guests' holidays. Ocean Hotels Group first entered the hotel business in 1992 and through the years, has focused on continuously renovating, upgrading, and expanding their properties, improving their management team and marketing capabilities, investing in the development and training of team members, and continuously looking for ways to grow and adapt in an ever-changing and competitive market.

The Collection:
O2 Beach Club & Spa: a five-star chic boutique all-inclusive where luxury is re-defined – opening Winter 2021.
Sea Breeze Beach House: a luxury boutique all-inclusive resort with true Bajan charm. Learn more

here

.
South Beach Hotel: a retro-inspired all-suite property just steps away from Rockley Beach. Learn more here.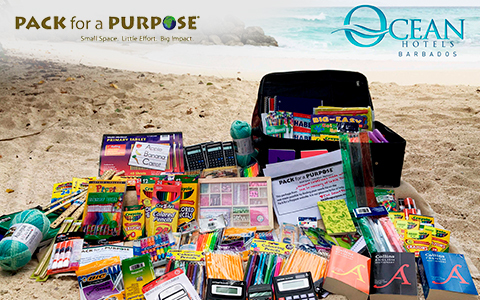 Corporate Social Responsibility
Ocean Hotels is committed to being a responsible corporate and community citizen in support of a number of different charities, environmental initiatives and educational programs to further develop our community that we grow in. We are proud members of Pack for a Purpose, an initiative that allows travelers like you to make a lasting impact in the community at your travel destination. If you save just a few kilos of space in your suitcase and bring supplies for our chosen project, Variety - The Children's Charity of Barbados, you'll make a priceless impact in the lives of our local children and families. On arrival just hand over the supplies to us and we will deliver them to the Charity on your behalf. Please Click Here to see what supplies are needed for our project.
Everyone's Welcome
At Ocean Hotels we believe that everyone in this world deserves to be treated with respect and encourage diversity, so whether you're coming to stay with us or working for us, we look forward to welcoming you, whatever your race, religion, gender, disability or sexual orientation.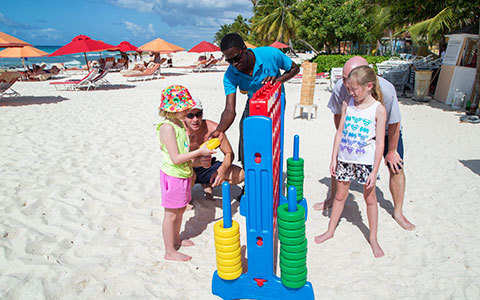 Careers
Do you have what it takes to work in paradise? At Ocean Hotels, our success relies on the strength of the people we employ as our employees distinguish us. Therefore, we focus on attracting and retaining employees who demonstrate a strong sense of passion for careers in the hospitality industry. We're dedicated to promoting an environment where our colleagues feel motivated and challenged by their daily activities to further develop their creativity while on the job. CLICK HERE to see our current job openings.